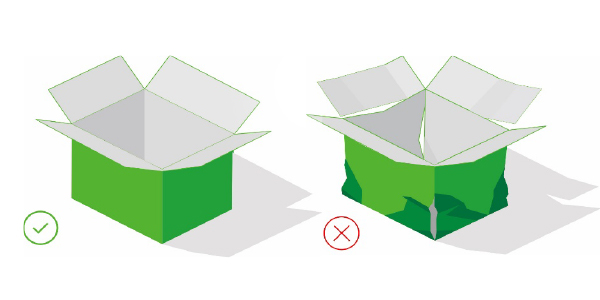 1. Choose quality
Used boxes lose strength. Ensure your box is rigid and dry, with no punctures or damage.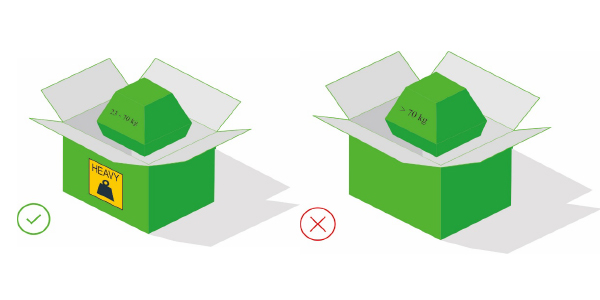 2. Heavy boxes
We accept boxes up to 70 kg without a pallet but if the box weighs above 30 kg, surcharges may apply. Please put a "HEAVY" label on boxes over 23 kg.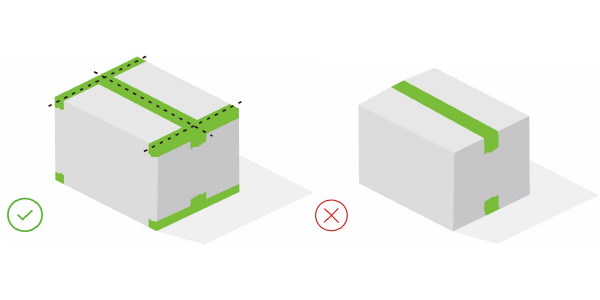 3. Seal with an H
Use proper sealing tape in an H pattern on the top and bottom – don't use string or rope. If your box is heavy, consider strapping it.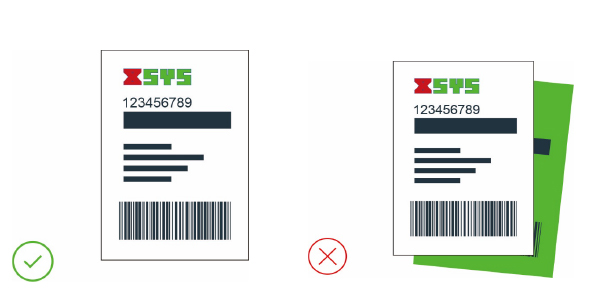 4. Label clearly
Remove old labels. Affix new labels on top, so the barcode is flat (not folded over the edge). Place a copy of the label inside the box.